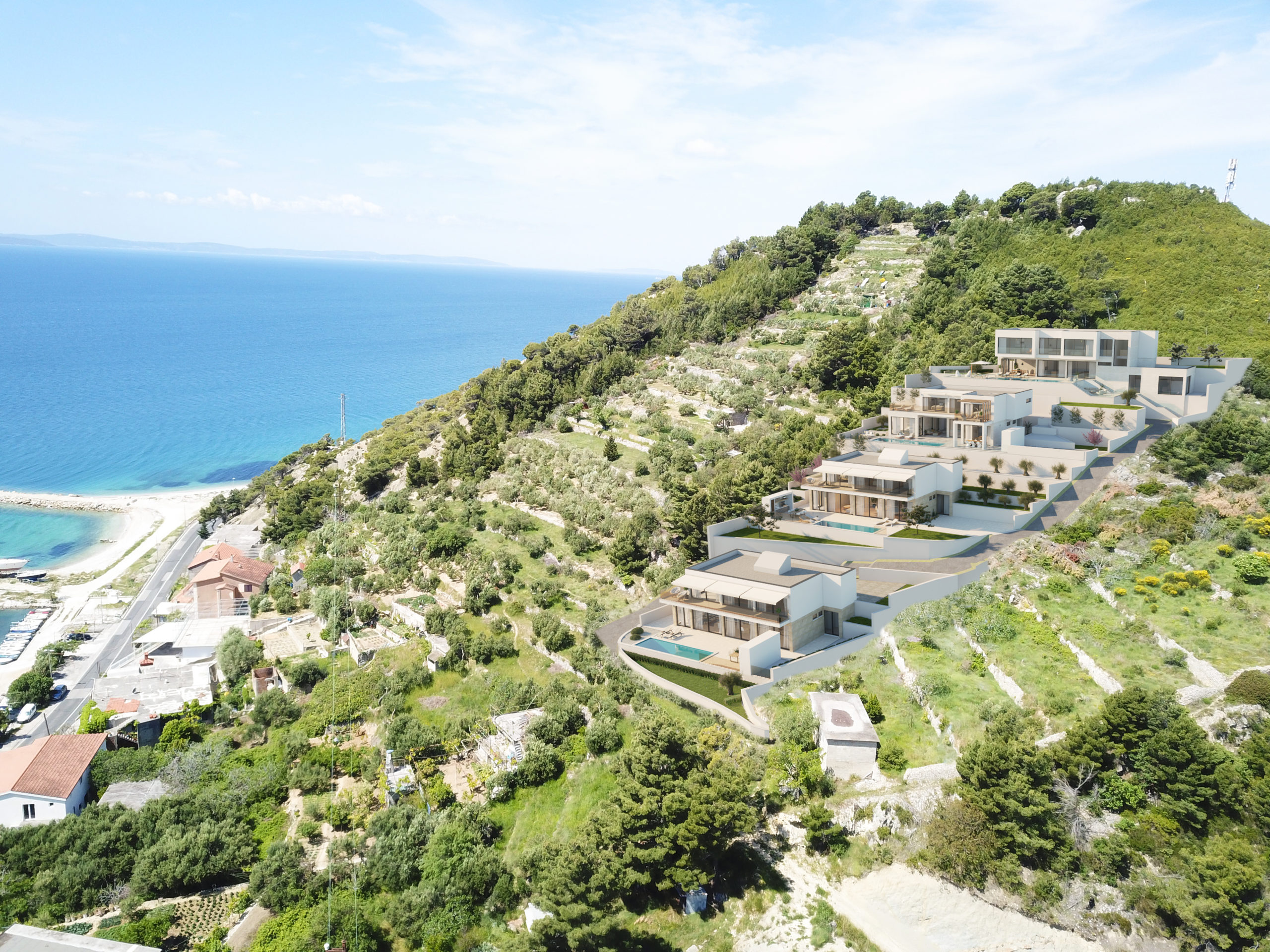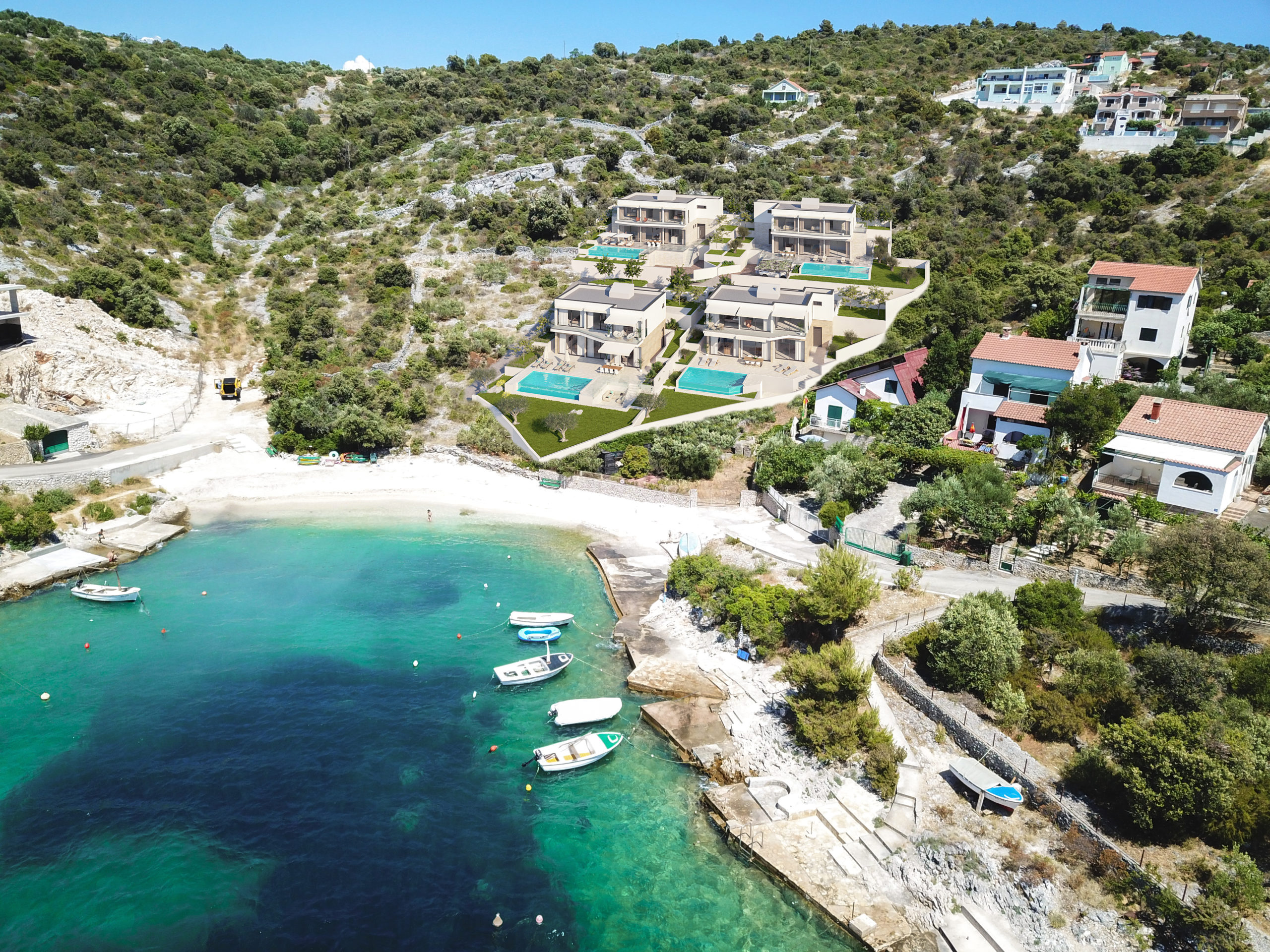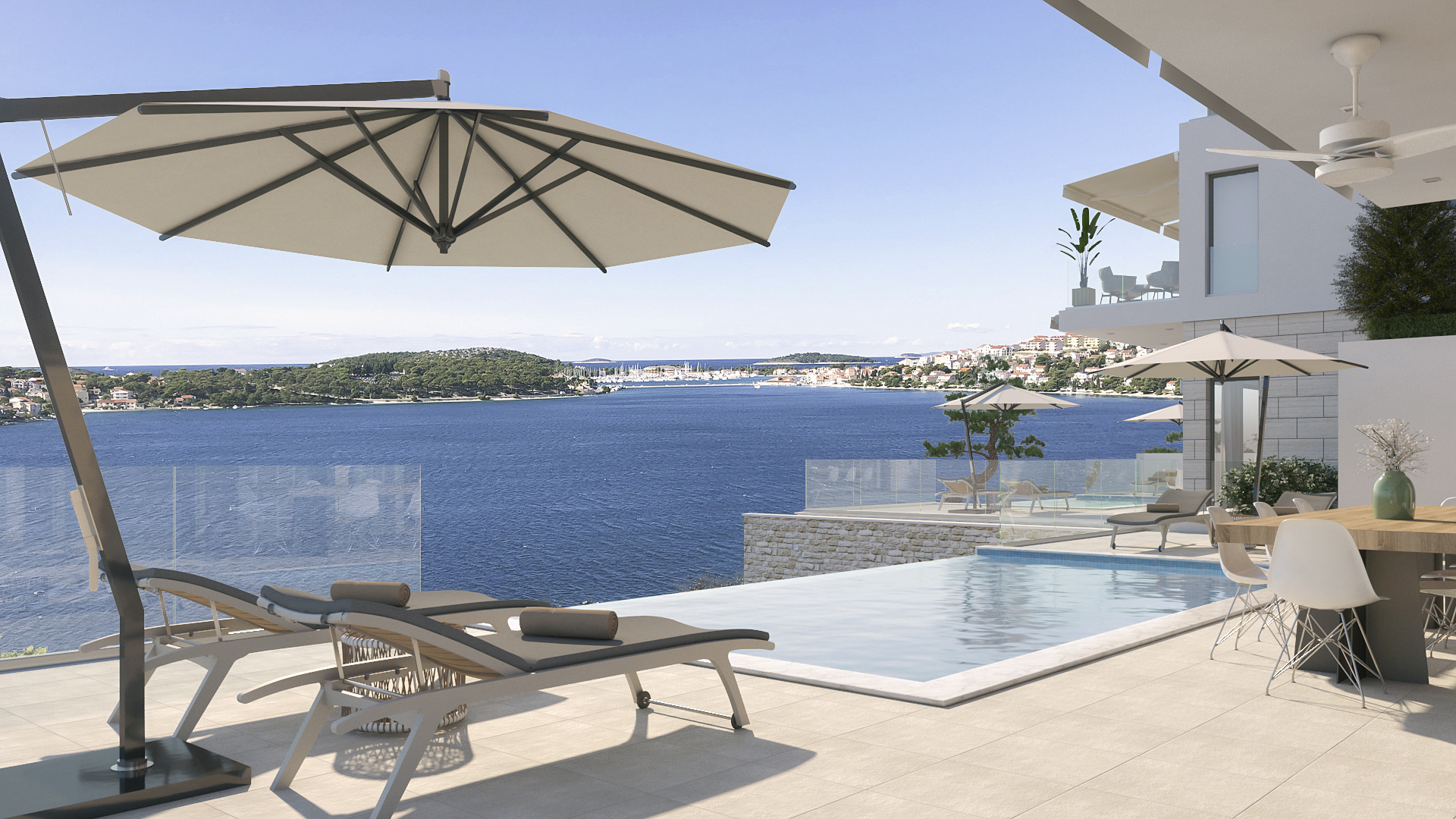 Krilo HR
4 LUXURY VILLAS // 8KM SOUTHERN SPLIT
4 sea view villas with attractive floor plans
Above the Marina Krilo there are 4 turnkey, high-quality dream villas with individual floor plans. The villas have a living space between 250 - 463m².
Kanica
4 NEW BUILDING VIlLEN // NEAR ROGOZNICA
4 new villas in the first row
On a plot of more than 2200m², 2021 new villas with 4 bedrooms, bathrooms, private pool and wonderful sea views will be built in the first row directly on the beach from autumn 3. INTEREST? Then contact us.
Zatoglav
329m² LUXURY VILLA // ROGOZNICA
2 x luxury sea view villas with direct sea access, pool, ...
On more than 1800m ² 2 beautiful luxury dream villas with a lot of privacy are being built in an absolutely quiet residential area. Turnkey execution! The villas each have 3 spacious bedrooms and many extras.
We sell wonderful Croatia real estate!
---
We sell high quality dream and holiday properties in Dalmatia (Greater Split). Croatia real estate is popular. All objects are looked after by our on-site and thus guarantee a high-quality execution. We fulfill your real estate business in Croatia and offer an attractive capital investment with interesting rental options. Talk to us!

Move in immediately - 3 villas in Kanica

Wonderful sea views, with your own private access to the sea.
Croatian Real Estate - Optimized for Investors
We offer properties for you with attractive returns and accompany you from the first hour with our tax and legal advisors.
Our partners manage and look after your property and ensure optimal rental and guest care
We manage and optimize your property so that an optimal return is guaranteed.
If you have any further questions, please give us a call.
Phone: + 49 7031 7775887